​AN IMPORTANT MESSAGE FROM THE TRUSTEES OF THE CROSSNESS ENGINES TRUST.
Much of the funding needed to conserve the Crossness Pumping Station comes from visitors to the site. The pandemic and subsequent lockdowns and restrictions have meant our income for the last two years has been severely reduced.
Please consider making a donation to help us to maintain this unique and magnificent heritage site.
Built in 1865 by Sir Joseph Bazalgette as part of Victorian London's sewerage system, Crossness Pumping Station is a Grade 1 Listed industrial heritage site and a masterpiece of 19th-century engineering, architecture, and design.​
"A ballet of rod and pistons"
The Toilet Timeline – online exhibition.
From a hole in the ground to the vacuum-assisted toilet on the space station, the Toilet Timeline will illustrate the key developments in toilet design and technology – past present, and future.
This new exhibition tells a fascinating story of human ingenuity and innovation.
All visits must be pre-booked
There are three primary ways of visiting Crossness Pumping Station; Open Days, Guided tours and Photographic events.
Open Days are monthly on a Sunday, Guided tours are held on most Tuesdays. The Photographic events give your photographic society exclusive access to the CET site. For Open days and Tours to the Cathedral in the Marshes then book your tickets here.
For photographic events email info@crossness.org.uk
Dates for your diary
Open Days
Sunday 21st August
Sunday 18th September
Sunday 16th October
Sunday 13th November
Sunday 11th December
RANG Railway
needs your help
Visitors this year will have seen that our train is out of action - especially frustrating as we'd recently finished restoring the second carriage. To get the loco back on track, we need to raise the princely sum of £10,000 to fund the repair of the hydraulic motors and overhaul the primary pump. Please share this message with your groups and friends and if you can donate anything, that would be so appreciated.​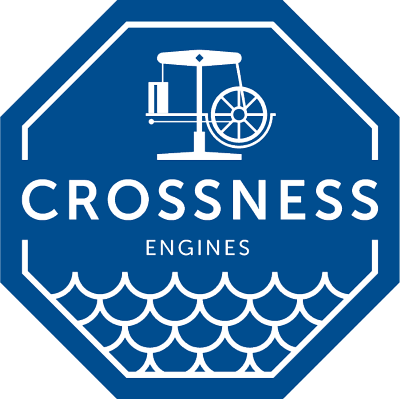 PRESERVING AN INDUSTRIAL CATHEDRAL