Crossness presents
The Great Stink of London
with Stephen Halliday
Saturday 22nd February from 1:30 to 5 pm.
Stephen Halliday, author of The Great Stink of London: Sir Joseph Bazalgette and the Cleansing of the Victorian Metropolis, will be talking about his new book, An Underground Guide to Sewers. Tracing the evolution of waste management from the ingenious infra-structures of the ancient world to the work of the civil engineers whose pioneering integrated sewer systems brought to a close the devastating cholera epidemics of the mid-19th century and continue to serve a vastly increased population today. Explore these subterranean labyrinths under the world's great cities through archival plans, maps and photographs .
Included in this event is a visit to the Crossness exhibitions and a tour of the Engine House.
Tickets £5 and must be purchased in advance.
Doors open at 1:30 until 5 pm. Talk from 2:30 until 3:30 pm.
There will be a short tour of the Beam Engine House before and after the talk.
Off-site parking available with a 700 m walk to the venue.
If you don't fancy the walk, take a free trip on our narrow gauge railway which will transport you to the Crossness site..
On-site parking available close to the venue is available for Blue Badge holders by prior arrangement, please contact petra.cox@crossness.org.uk
Abbey Wood station, on the Southeastern Network, is the nearest station with trains from Charing Cross, Cannon Street, and London Bridge. For more information and timetable visit the Southeastern network website.
A free shuttle bus will be operating between Abbey Wood Station and the entrance to Crossness.
The first bus will depart at 1:30 pm and a second at 2 pm. After the event buss will go to Abbey Wood 4 pm and 4:30 pm.
For more details on getting to the site check out the Visit Us page.
Light refreshments are available.
Books will be available for sale and signing.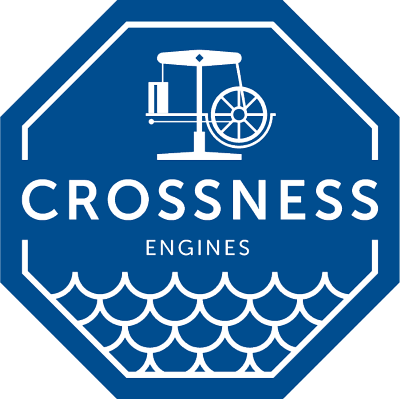 PRESERVING AN INDUSTRIAL CATHEDRAL