The Buildings
The site comprises three buildings:
The main building which comprises the Beam Engine House, Boiler House and Triple Expansion Engine House,
the Valve House, and
the Fitting Shop.
Main Building
The main building is Grade One listed.
Boiler House
The Boiler House is where you enter the building. It houses the boilers that powered the steam engines, was remodelled to incorporate a new floor. which now housed the display area, presentation suite, shop, café and public toilets. The basement houses workshops and store rooms.
Beam Engine House
On entering the Engine House you arrive in the Octagon; probably the most inspiring piece of architecture
The Engine House houses the four beam engines; Prince Consort (Albert), Victoria, Albert Edward (future Edward VII) and Alexandra (Edwards wife).
Prince Consort has been restored to its original appearance and runs on streaming days.
Victoria is currently being restored to match Prince Consort. It is expected to be completed by ????.
The other two engines have been left as they were found when the Trust took over. The contrast between the Eastern unrestored section and the western restored section is quite dramatic.
Triple Expansion Engine House
This part of the building was an extension to the main building in ???? and housed the Triple Expansion engines.
Why?
The engines were replaced in ???? with diesel engines which now can be seen.
Valve House
The Valve house is a grade 2 listed building.
When the site was opened on 4th April 1865, Bazalgette addressed the assembled company and gave a presentation on the workings of the sewerage system and engines.
Since then the Valve House has been through a number of incarnations, first to house control machinery for the penstocks. then as an engine house, then a garage and a marine store.
The east end of the building was used as a school for the children of the workers. Later it was a canteen.
In 2018 the building was refurbished which involved stripping, cleaning and painting the ceilings, walls, floor and woodwork. Following refurbishment a number of reconstructed steam engines were installed running on compressed air.
Fitting Shop
The Fitting Shop is a grade 2 listed building.
When the site was opened on 4th April 1865, 55 guests sat down to a cold collation. The was then converted to a workshop with a Smith's hearth
Most of the machinery currently in the shop was left behind by Thames Water. Most of the engineering tasks can be carried out within the workshop. Most of the engines in the Valve House were restored using the machines in the Fitting Shed.​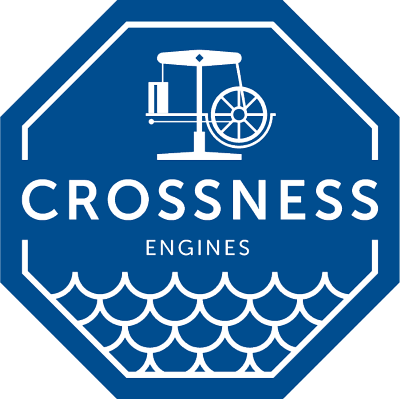 PRESERVING AN INDUSTRIAL CATHEDRAL