Crossness is opening. We have been award the Good To Go COVID Industry Standard certificate.
We are now taking bookings for guided tours and the open day on 23rd August. Click the link on the left under Visit Us for more information.
Welcome
The Crossness Pumping Station was designed by Sir Joseph Bazalgette, chief engineer of the Metropolitan Board of Works, and architect Charles Henry Driver, and built by William Webster as the Southern end of the sewage system built between 1860 and 1865.
It was described by Nikolaus Pevsner as "a masterpiece of engineering – a Victorian cathedral of ironwork" and features spectacular ornamental cast ironwork.
It was officially opened on 4th April 1865, by Edward, Prince of Wales then on the 3rd September 2003 Prince Consort was officially restarted by Charles, Prince of Wales.
The four original pumping engines, named after the Royal Family, Victoria, Prince Consort, Albert Edward and Alexandra, are represent the largest collection of rotative beam engines in the world. Each pump has a flywheel of 28 ft diameter weighing 52-ton flywheels and a 42" 10½' long beam weighing 47-ton. The beam was too heavy for the barges and had to be shipped in two parts and assembled on site.​ The flywheels and beams were built by James Watt and Company in Birmingham.
History
The engines were in use from 1865, subject to regular upgrades as technology improved, until 19??.
The Prince Consort was brought back into use in 1953 when there was major flooding in the Kent area.
The site was then closed down until 198? when a group of enthusiasts came to an agreement with Thames Water to refurbished to site and the engines.
It took ?? years to return Prince Consort to a state where it could again run under steam.
More overview ...
​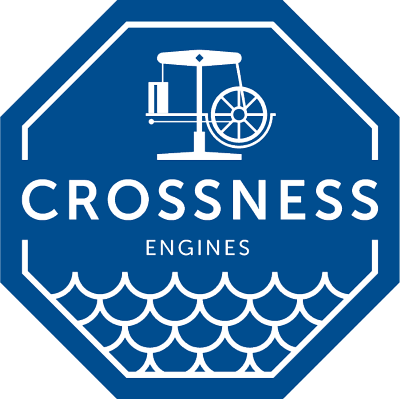 PRESERVING AN INDUSTRIAL CATHEDRAL