Accessibility
We've tried to balance the need to conserve a Grade I listed building with making it accessible.
It is possible to get to all parts of the site and to access all the buildings without using steps. Inside the main buildings all visitor facilities
Access to the first floor and basement in the Beam Engine House is by stairs but we do have screens to show what these areas are like if you are not able to access the areas.
Sanitiser stations will be located throughout the buildings with social distancing floor markers.
Please use common sense. Masks are required within the buildings.
Toilets
Toilets are located close to the exhibition and include baby changing and facilities for visitors with disabilities. In accordance with Good to Go compliance the toilets will be regularly inspected and cleaned.
Café
Our cafe will provide a limited range of pre-packed snacks. Tea and coffee are available in disposable containers. All staff are trained and COVID compliant.
Gluten-free and de-caffinated options are available.
Parking
Our car park is situated at the end of Bazalgette Way, to the right about 40 metres from the Thames Water security gate. A pedestrian route about 700 metres long links the car park to the buildings.
If you are a blue badge holder and intend to visit us please contact us a few days before by emailing us on info@crossness.org.uk or by telephone +44 (0)20 8311 3711, a few days before and we will arrange for parking closer to the building.
Shop
Stop in at our shop on the way out view our souvenirs and gifts for both adults and children; if you wish to purchase please tell the counter staff what you want and they will provide the item - Argos style.
We take credit and debit card payments as well as cash. Profits go to the continued restoration and conservation work at Crossness.
Dogs
All recognised guide, assistance or service dogs - including assistance dogs in training are welcome at Crossness. Please make sure they are wearing their designated jacket or lead slip. Well behaved family pets are also welcome provided they are kept on a lead and under control at all times.
Please note: Some areas are unsuitable for dogs, such as parts of the Beam Engine House, which has pierced flooring.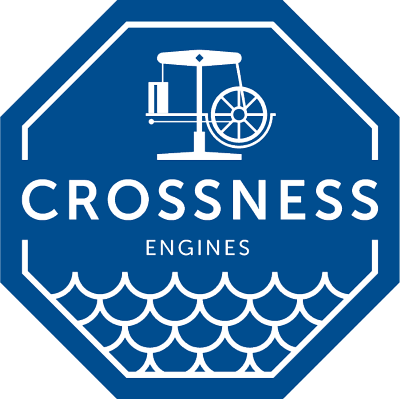 PRESERVING AN INDUSTRIAL CATHEDRAL