Victoria
Thanks to many generous donors the issues with the asbestos in the Beam Engine House has now been resolved and work has begun on restoring Victoria.
See pictures here.
This is just a snapshot of the amazing work carried out by our dedicated team of hard working volunteers. Come and visit, there is so much to see.
Beam Engine House and Prince Consort
​
The attached gives a history of the site and some interesting photographs of the restored 'Prince Consort' and the Beam Engine House.
More information here.
Valve House and Small Engines
The eastern section of the valve house has been recently restored and now houses a selection of small engines, some of which were used for pumping and others for driving machinery.
These engines were saved from destruction from a variety of locations and were mostly in a sad state of repair.
Over a period of years the engines have been completely stripped down and restored and we run them on compressed air on steaming days.
We also have small a display of equipment which was used by Thames Water to record tide movements and check for water leaks, a large wooden pattern for casting flywheel sections and some old belt driven lathes.
More information here.
Print restoration
Diagram of Sludge Digester Tanks on Thames Water Site
Diagrammatic representation of part of the processing plant on the Thames Water site at Crossness, which was built in the 1950s. The diagram is mid-20th century, and printed ink on cotton.
See full report here.
RANG RAILWAY
(Royal Arsenal Narrow Gauge) Railway
2018 to present day
The build of Royal Arsenal Narrow Gauge (RANG) railway commenced in 2018 at the Crossness Pumping Station alongside the River Thames. The Railway (RANG) was named for its close proximity to the original Royal Arsenal Railway which ran approximately 100 metres from our engine shed.
The RANG team of volunteers at Crossness Engines Trust have embarked on the task of a new build narrow gauge railway completing the re-build of a small section of the original 1860 contractors railway laid by William Webster from Plumstead sidings to Crossness Point, this had been lifted and re-laid three times before finally disappearing in circa 1940.
Full restoration of Severn Lamb diesel locomotive BUSY BASIL renamed BAZALGETTE and one carriage is now complete. Work has just commenced on our second carriage.
Laying the new track. Work started on 28th December 2018 since then we have moved levelled and compacted over 160 tons of type 1 sub base laid 30 36 foot long track frames each weighing 420 lbs. each and have built the top station run round loop with a temporary lower station.
Our 2 foot gauge passenger line will provide a unique arrival to our listed 1865 "Cathedral on the Marsh" a masterpiece of Victorian engineering The Crossness Pumping Station conceived by the visionary Sir Joseph Bazalgette which opened in 1865 finally clearing the deadly Cholera from London with the "First Sewer System.
More information here.
See the video here.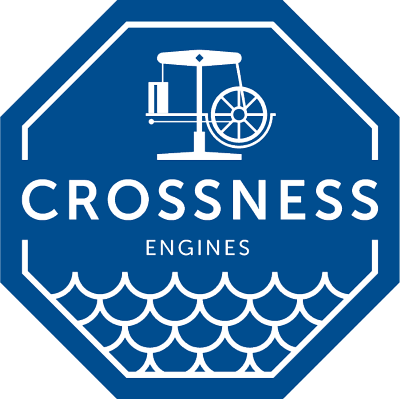 PRESERVING AN INDUSTRIAL CATHEDRAL