Experience the glory and genius of the Victorian age - Come visit us!
Getting Here
Below is displayed a map of the area around the Crossness Engines site. For a more detailed map, including interactive features*, visit the Interactive Map.
* Some features are not available on touch screen devices.
Open Days
Explore the Crossness Pumping Station at your leisure – there are no guided tours but our volunteers will be happy to answer any questions. Activities during Open Days include a narrow-gauge railway train, regular screenings of a Crossness film and a display of smaller engines. The Ness Café will be serving drinks and snacks and the Gift Shop will be open For families, pick up our children's trail from reception and explore the Crossness site and don't forget to join the learning team for a free hands-on craft activity in the Boiler House.
Cost of entry - Adults £12.
Children 5-15 yrs £4.
Under 5 free.
Guided Tours
A guided tour lasting approximately 3 hours explores the history, engineering and architecture of Crossness. The Prince Consort engine will not be working during these visits.
The Ness Café and shop are open during these visits.
Educational Visits
For Schools, Home Education groups, Universities and Colleges please contact learning@crossness.org.uk
Full information with regard to our Learning and Outreach Programme can be accessed via our 'Learning' link above.
Toilets
Toilets are located close to the exhibition and include baby changing and facilities for visitors with disabilities.
Café
Our cafe will provide a limited range of pre-packed snacks. Tea and coffee are available in disposable containers.
Gluten-free and decaffeinated options are available.
Shop
Stop in at our shop on the way out view our souvenirs and gifts for both adults and children.
We take credit, debit cards and cash. Profits from sales go to the continued restoration and conservation work at Crossness.
Parking
Our car park is situated at the end of Bazalgette Way, to the right about 40 metres from the Thames Water security gate. A pedestrian route about 700 metres long links the car park to the buildings.
If you are a blue badge holder and intend to visit us please contact us a few days before by emailing us on info@crossness.org.uk or by telephone +44 (0)20 8311 3711, a few days before and we will arrange for parking closer to the building
Accessibility
We've tried to balance the need to conserve a Grade I listed building with making it accessible.
It is possible to get to all parts of the site and to access all the buildings without using steps. Inside the main buildings all visitor facilities
Access to the first floor and basement in the Beam Engine House is by stairs but we do have screens to show what these areas are like if you are not able to access them.
Sanitiser stations will be located throughout the buildings.
Please use common sense. Masks are recommended within buildings unless exempt.
Dogs​
All recognised guide, assistance or service dogs - including assistance dogs in training are welcome at Crossness. Please make sure they are wearing their designated jacket or lead slip. Well behaved family pets are also welcome provided they are kept on a lead and under control at all times.
Please note: Some areas are unsuitable for dogs, such as parts of the Beam Engine House, which has pierced flooring.
Walking and cycling
The site is between 2 km (1.3 ml) and 2.7 km (1.7 ml) from Abbey Wood Station depending on the route you take.
Crossness can be accessed via the Thames Path during Open Days
By public transport
The closest railway station is Abbey Wood on the Southeastern network from Charing Cross, Waterloo and London Bridge.
There are a number of bus routes to Abbey Wood/ Thamesmead. Refer to map for details of buses and stops.
Taxis are available if you do not wish to walk to the site.
By car
For visitors using their own transport, set your satnavs to SE2 9AQ which brings you to Bazalgette Way (previously Belvedere Rd). If the postcode doesn't give Bazalgette way you should try the alternate postcode SE2 9XL (197).
The Crossness visitor car park is at the end of Bazalgette Way to the right, just before the Thames Water Main Gate
Group Visits
Looking for a unique visit for your group?
For Groups of up to 40, book a Group Visit and discover the Victorian splendour and ingenuity of the Crossness Pumping Station with one of our knowledgeable tour guides. Group Visits cost £20 per head with a minimum charge of £200.
Group Visits include:
- An introductory talk illustrating the public health crisis that led to the Great Stink of 1858;
- Guided tour of the buildings and engines
- Tea or coffee and biscuits on arrival.
- Visitor Parking on site
Morning, afternoon and evening tours are available on both weekdays and weekends. Please allow 2½ to 3 hours for your visit.
To book a Group Visit, or for further information please email
By taxi
Taxis are available from Abbeywood Station Minicabs close to Abbey Wood station in 18 Wilton Road.
Book in advance on 0208 311 1199
All visits on Open Days or Guided Tours must be pre-booked via our calendar. Group Visits must be arranged via email as shown below.

​
* Please note that we will always respond to an email request. If you do not hear from us please check your spam folder.
Photographic Visits
Are you a member of a Photographic Society or a photographic group?
Crossness provides a wonderful environment for photography. Whether your interest is architectural, industrial or the abstract we can provide you with a venue that will exceed your expectations. Bring your creativity and your own models for a real experience.
We are a preferred site for TimeLine Events.
Email info@crossness.org.uk for more information.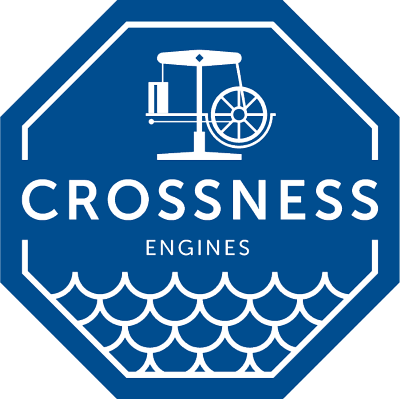 PRESERVING AN INDUSTRIAL CATHEDRAL