Come and be part of something special - we'll put your time and skills to good use, preserving and promoting our wonderful site.
Trustee
We have a number of vacancies to join the Board of Trustees.
We are looking to recruit Trustees with particular experience in the following areas - fundraising, marketing, event management and heritage management.
Suitable for...
All with the necessary experience and availability to attend monthly Board Meetings.
Gardeners
If you are interested in gardening, come and help to develop and maintain the grounds at the Crossness Engines Trust. Work also includes the maintenance of our recently refurbished formal Victorian garden.
Suitable for...
GET YOUR HANDS DIRTY - USE AND BUILD YOUR SKILLS - ONSITE
Tour Guides
Urgently Needed
Volunteer tour guides are needed to show groups of visitors around the site and explain its historical significance.
Tour guides engage with visitors, speaking to both individuals and small groups.
Suitable for...
WORK WITH THE PUBLIC - ONSITE
Public steaming days, educational visits, filming and corporate events take place throughout our busy annual calendar. Some of these days are very exciting when volunteers are involved in a variety of high profile events such as stewarding on major films and music videos. Volunteers also have the fantastic benefit of free admission to all Crossness Public Open Days and events.​
Volunteers primarily work on Tuesdays, Fridays and Sundays although assistance is often needed on other days if volunteers are free to help. We anticipate that volunteers commit for a minimum of 4 hours per week, when available, and in the first instance for a period of 1 year. Although we fully understand that volunteers have other commitments and we are happy to discuss specific requirements.
The following are volunteering roles currently available. We are sure we will have something to suit you, which you will find enjoyable and rewarding. If you are undecided please contact our team who will be happy to discuss options available to you - greg.warner@crossness.org.uk or rob.parker@crossness.org.uk
Treasurer
Required to oversee our budget, financial planning and cash management while limiting risks to the organisation.
It is anticipated that the post holder will be a qualified accountant and a member of the board.
Suitable for...
ANYONE WITH THE NECESSARY EXPERIENCE AND A WILLINGNESS TO BE INVOLVED
Railway Volunteer
Come and help with our exciting new project dedicated to the establishment of a narrow gauge railway to transport visitors to the main site.
There is a diverse range of work needed; assistance with track laying, rolling stock maintenance and use of construction machinery (with appropriate training).
Suitable for
RAILWAY ENTHUSIAST AND ANYONE WISHING TO HELP - ONSITE
Restorer
We have a wide variety of restoration jobs available from restoring disassembled parts of beam engines and other artefacts to restoring ornamental stone and brickwork.
Drop in and meet the team, we will have something for you.
Suitable for...
GET YOUR HANDS DIRTY - USE AND BUILD YOUR SKILLS - ONSITE
Electrician
Required to undertake general electrical tasks and the installation, design and testing of equipment and systems.
Skills and qualifications: Current installation and PAT testing certificates.
A knowledge of industrial systems would be an advantage.
Suitable for...
GET YOUR HANDS DIRTY - USE AND BUILD YOUR SKILLS - ONSITE
Events
Coordinator
To oversee all aspects of our event planning and management including the supervision of our events team.
Suitable for...
PREVIOUS EXPERIENCE WILL BE USEFUL BUT NOT ESSENTIAL - ONSITE
Looking for Group Volunteering?
Feel like getting out of the office and getting stuck into something different? Or are you looking for a way to get the kids outside? We welcome groups of adults and young people to help us out on site for a half day or full day.
It's a great chance to break away from your normal routine and enjoy getting your hands dirty, making a difference and meeting and learning from Crossness' long-standing volunteers.
If you are interested, please contact Greg Warner by email or by phone on 020 8311 3711.
Get in touch with us, we'd love to hear from you!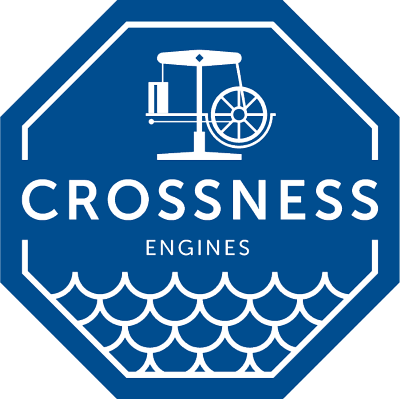 PRESERVING AN INDUSTRIAL CATHEDRAL